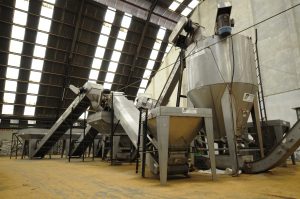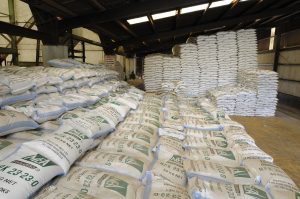 Manufacturing

Facility

Our bulk blending and processing facility is designed to rapidly produce and package over 1200 metric tonnes daily of special fertilizers synthesised according to farmer's requirements from regular straight and compound fertilizers.

Custom fertilizer blends are useful in the process of soil ammendment - the application of specific chemical elements t the soil in measured quantities and intervals so as to raise it's nutritional potential to optimal levels. Soil ammendment alongside soil testing, water testing and tissue testing is one of four pillars of a sound soil fertility management programme.

Our years of success in importation and distribution of fertilizers has been a vital stepping stone into industrial production as the next frontier in our long-term growth strategy. In 1997, we commisioned a blending facility in Nakuru, Kenya. We have since produced several popular specialised blends tailored to match the unique soil conditions of the greater coffee and wheat production regions in East Africa.

As of 2012, plans are in high-gear to launch a complete manufacturing plant to pioneer regional production of world-class fertilizer products.